Recruitment
Mautech recruitment 2022/2023 application form portal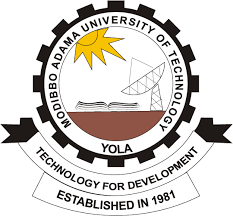 Mautech recruitment 2022/2023 application form portal
on this website, we will help you to lunch your career dream by exposing you to job vacancies from top recruitment jobs in Nigeria.
As we are interested in feeding you with recruitment information, here we provide you with information on available jobs in mautech  application form for 2022/2023 and other related important information such as education qualification, requirement,  application form & how to apply, closing date, etc. The the available jobs in mautech application form 2022 is available online officialofficially send your resume to [email protected]
Other recommended recruitment links 
Applications are invited from suitably qualified candidates for the vacant positions of Bursar and University Librarian of the Modibbo Adama University of Technology, Yola.
The Bursar is a Principal Officer,andin accordance with the University Act,the Chief Financial Officer of the University. He is responsible to the Vice-Chancellor for the day-to-daygood management,control of financial affairs and the provision of accounting services for the University. Applicants for this position must be of impeccable integrity and transparency, professional distinction, and must command respect and engender loyalty of staff and students of the University.
Mautech recruitment Qualification and Experience
Candidates must possess a minimum of second class honours degree in Accountancy from a recognized university plus full professional qualification such as ACA, ACCA, ACMA, CPA, ICAN or ANAN with 15 years cognate working experience preferably in a University or similar institution. Possession of a relevant higher degree will be an added advantage. The candidate must be computer literate andmust have served in capacity not below the rank of Deputy Bursar. Applicants should not be over 60 years and must not be more than 65 years at completion of tenure.
THE UNIVERSITY LIBRARIAN
The University Librarian, a Principal Officer of the University,shall be responsible to the Vice-Chancellor for the good management of the University Library and the other library services in the University.
Qualification and Experience
Candidates for the post of the University Librarian must possess a good honours degree with a minimum of second class, Masters and PhD in Library Science, Library and Information Science or related field from a recognized university. The candidate must demonstrate academic excellence in quality publications, teaching and research, and credible community service. He/she must be computer literate and show evidence of considerable scholarship and understanding of the application of new technologies to library operations and services. The person must have at least 15 years post-qualification experience in reputable University library, comparable institutions or research institutions. He/she must be a person with leadership qualities, high integrity and unquestionable character and an outstanding manager of men and resources.
SALARIES AND CONDITIONS OF SERVICE FOR BURSAR AND LIBRARIAN
Appointment is made for fixed period of 5 years only. The salary is as approved for Bursar and University Librarian in Nigerian federal universities as may be determined from time to time by Government/Governing Council.
METHOD OF APPLICATION
Interested candidates should forward their applications and 20 copies of their current Curriculum Vitae signed by themselves giving the following information:
Full names, current postal address, permanent home address;
Place and Date of Birth
Nationality
State of Origin
Marital Status
Number and Ages of Children
Educational Institutions attended with dates
Qualifications obtained with dates
Details of previous and current appointments with dates
Hobbies
Academic and professional qualifications including distinctions and dates
Statement of experience including full details of former and present posts and employers;
List of publications stating Journals/Books in which they were published (if any)
Other activities outsides current employment
Names and addresses of three (3) Referees, one (1) of whom must be from the candidate's present employer
Proposed date of availability for duty if appointed
The Enveloped should be marked "APPLICATION FOR THE POST OF BURSAR OR UNIVERSITY LIBRARIAN" (as the case may be), to be addressed to:
The Registrar,
Modibbo Adama University of Technology,
P.M.B. 2076, Yola,
Adamawa State – Nigeria.
            Please copy to:           [email protected]
REFEREES REPORT
Candidates should please request their referees to forward reports attesting to their character, integrity and capability for the post, in a sealed envelope and marked "CONFIDENTIAL".
CLOSING DATE
Applications and referee reports must be submitted not later than six (6) weeks from the date of this publication.
CORRESPONDENCE
Only the applications of shortlisted candidates will be acknowledged.
Signed:
Alh. Ibrahim A. Ribadu
R E G I S T R A R